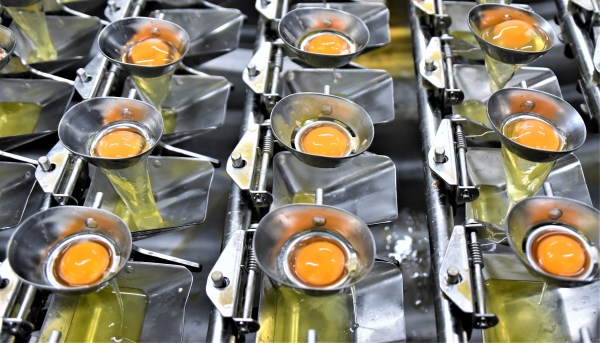 Liquid eggs
Liquid egg is a natural product made from fresh chicken eggs – essentially fresh eggs without the shells. The production is started by breaking eggs in specialist machines. Then, the mass obtained is subjected to processes of filtration, homogenisation and pasteurisation. The use of high-technology machines at each production stage has a direct impact on the excellent consistency and structure. It also removes all microorganisms harmful to human health from the mass (mainly Salmonella) . Any product prepared in such a way retains all the properties and nutritional values of fresh eggs.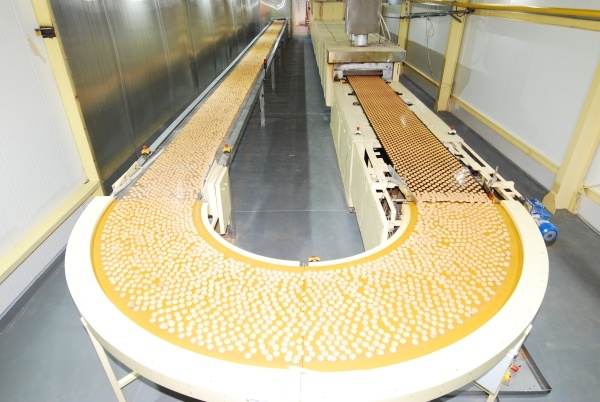 Sponge biscuits
We have been producing round sponge biscuits since 2005. Since this time, they have been very popular on the food market. Their success is based on high quality ingredients, which includes the egg mass from our own production, as well as flour and sugar delivered by selected suppliers. The application of natural ingredients and the exclusion of preservatives and alternative substances lead to the sponge biscuits fresh and delicate for a long time, and making them taste like they are homemade.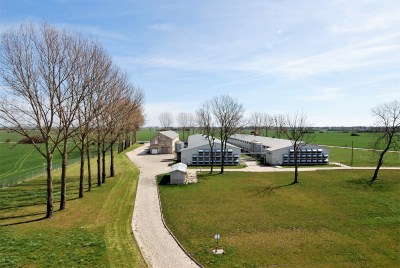 Eggs
In 2011 we expanded our range to include eggs produced for both consumption and hen rearing. We established a new and modern specialised egg production plant not far from the town of Kamionka, near Malbork. We rear hens in a cage system compliant with EU Council directive 99/74/EC, which lays down the minimum standards for the protection of laying hens. The farm operates based on integrated permit no. DROŚ.S.7650/30/10/11 of 11 January 2011.
OVAL Sp. z o.o. was founded in Malbork in 1997, and was one of the first in Poland to launch the production of pasteurised liquid egg products, which are indispensable in the manufacture of food products such as: pastries, ice cream, dressings, liqueurs, pâté, pasta and much more. The most advanced technological solutions available in in Europe are used, including an innovative liquid egg pasteurisation system, the BAG IN BOX system, and a computerised system of recording the production process, storage and transport of the finished goods. In 2005, we expanded our range to include sponge biscuits made using natural ingredients, such as liquid egg with added sugar, all produced on-site.
In 2009, as part of our efforts to improve our production processes, we purchased a processing line to convert chicken egg shells into a soil improver to better contribute to environmental protection. Since 2011, the majority of the eggs processed in our plant have come from our own farm, located in Kamionka near Malbork, and we also operate our own brooder plant. Our operations are undertaken pursuant to the HACCP food safety principles and have been BRC-certified for 6 years. The implementation of these quality assurance systems, combined with modern production lines, ensures the high quality of our finished products. The significant development in production and sales, as well as investments in product quality, has enabled us to become one of Poland's largest producers of pasteurised liquid egg products and sponge biscuits.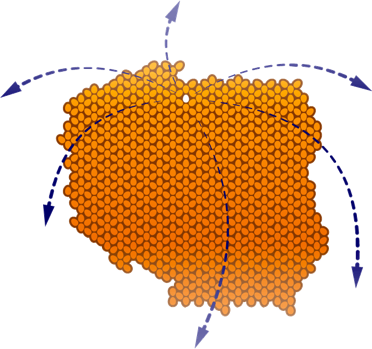 Our mission
The purpose of our company is to achieve a leading position in the food market in Poland and abroad. We wish to achieve this in a way that guarantees we meet the expectations of our customers in terms of the quality of goods, timeliness of deliveries and professional service.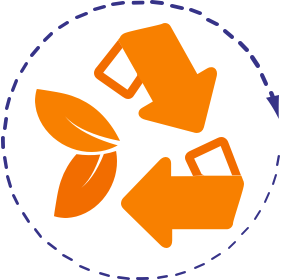 We care about the environment
We carry out our business activities while ensuring the utmost respect for the environment and we search for eco-friendly solutions. Acting in compliance with environmental protection laws is our legal, economic and social priority. We operate in strict compliance with the binding legal provisions